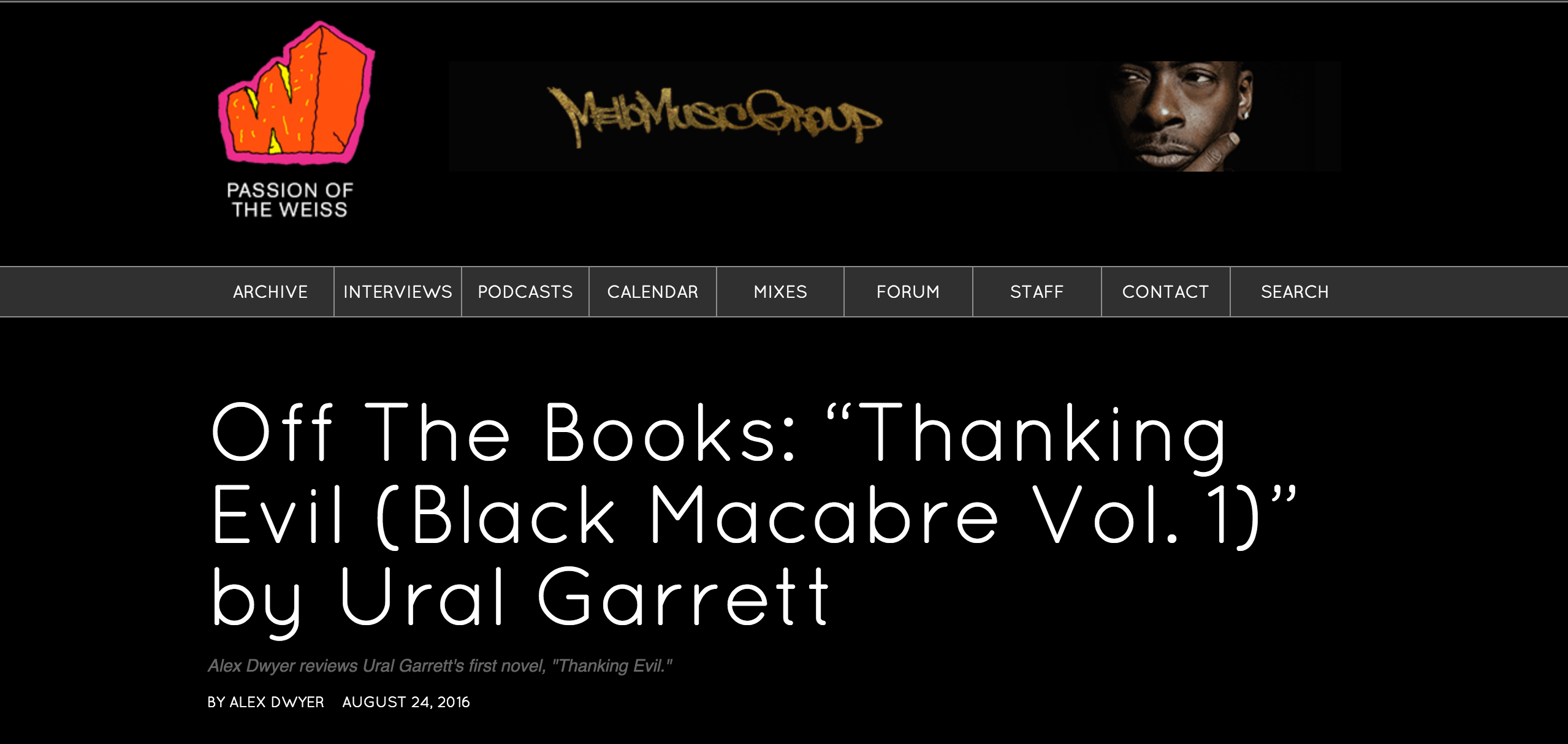 Through Patcher, Garrett invites us to explore what we would do to those we loath — whether momentarily on the bus or throughout a career's worth of despicable raps — if there were no consequences and we had the power to bend the universe. On these grounds, it's easy to see past what could be considered Garrett's rookie manuscript blunders and be absorbed by his tale that taps into the dark places in ourselves most of us would rather pretend didn't exist.

I applaud Garrett for allowing us to thank that little piece. Our evil endures. I can't wait to see what he's saved for Volume II.
Available Now
Amazon Link: Here
iTunes Link: Here
Paperback: Here
!!!Out now on Amazon, Kindle & iBooks!!!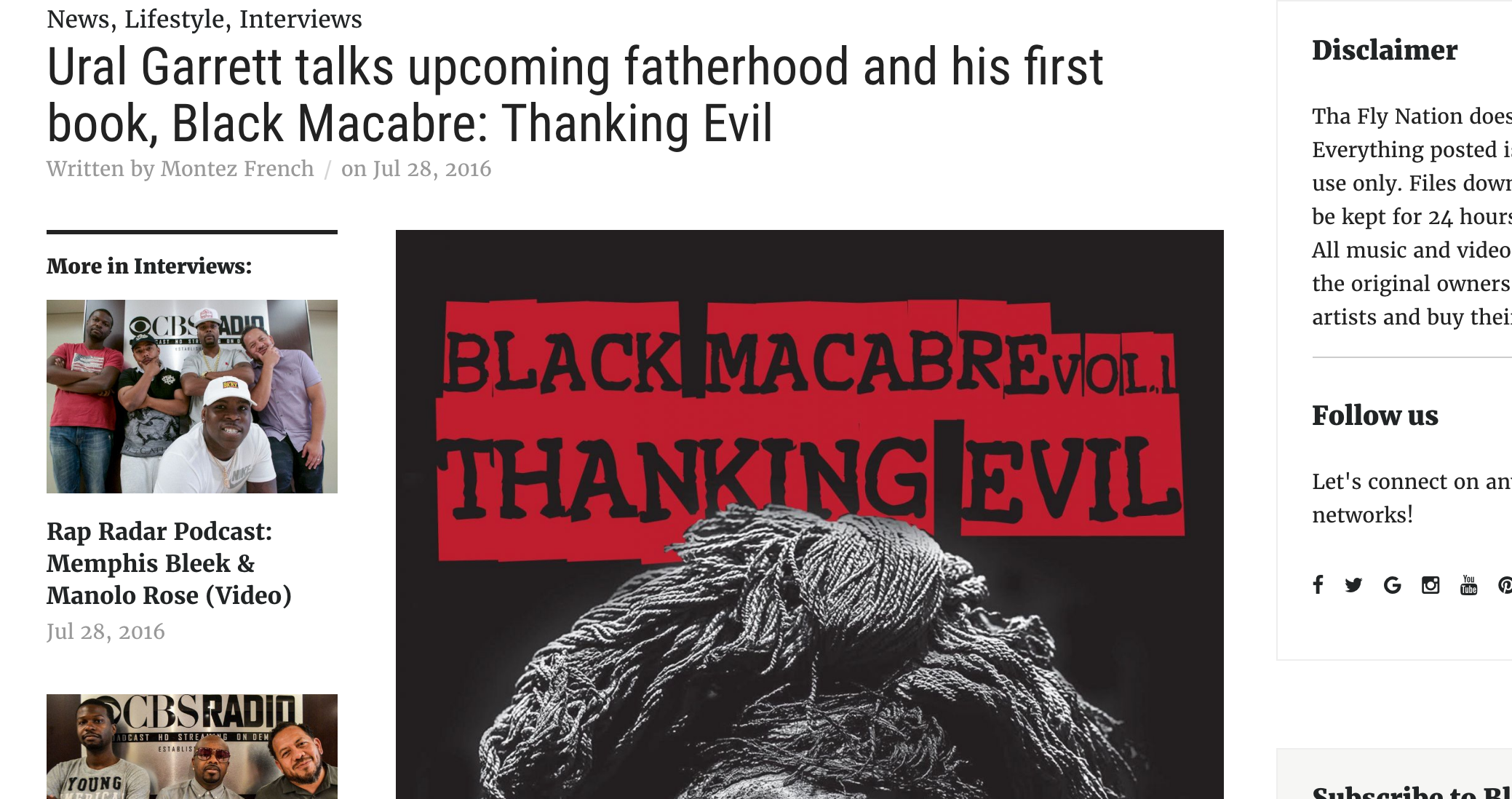 Yeeeeeeeeeaaaaaaahhhh!!!!
Tha Fly Nation caught up with journalist, photographer and graduate of Southern University & A&M College, Ural Garrett, to talk about his influences and experiences writing his first book, "Black Macabre: Thanking Evil", the greatest Faustian revenge thriller ever told! Black Macabre: Thanking Evil is published by Over the Edge Books in Los Angeles. Be sure to grab your copy ofBlack Macabre: Thanking Evil on Amazon.com.
Over The Edge Books Presents
"Black Macabre Vol.1: Thanking Evil"
First In Horror Series Currently Available On Amazon & iTunes
The first in yearly installments, Black Macabre is the true terror through an urban lens. Written by esteemed journalist and writer Ural Garrett, the series is inspired by his love of horror and the literary icons that pushing the genre forward ranging from R.L. Stine to Clive Barker. Kicking off the premiere volume, "Thanking Evil" tells the story of Patcher Smith's journey for revenge and absolute carnage.
Amazon Link: Here
iTunes Link: Here
Paperback: Here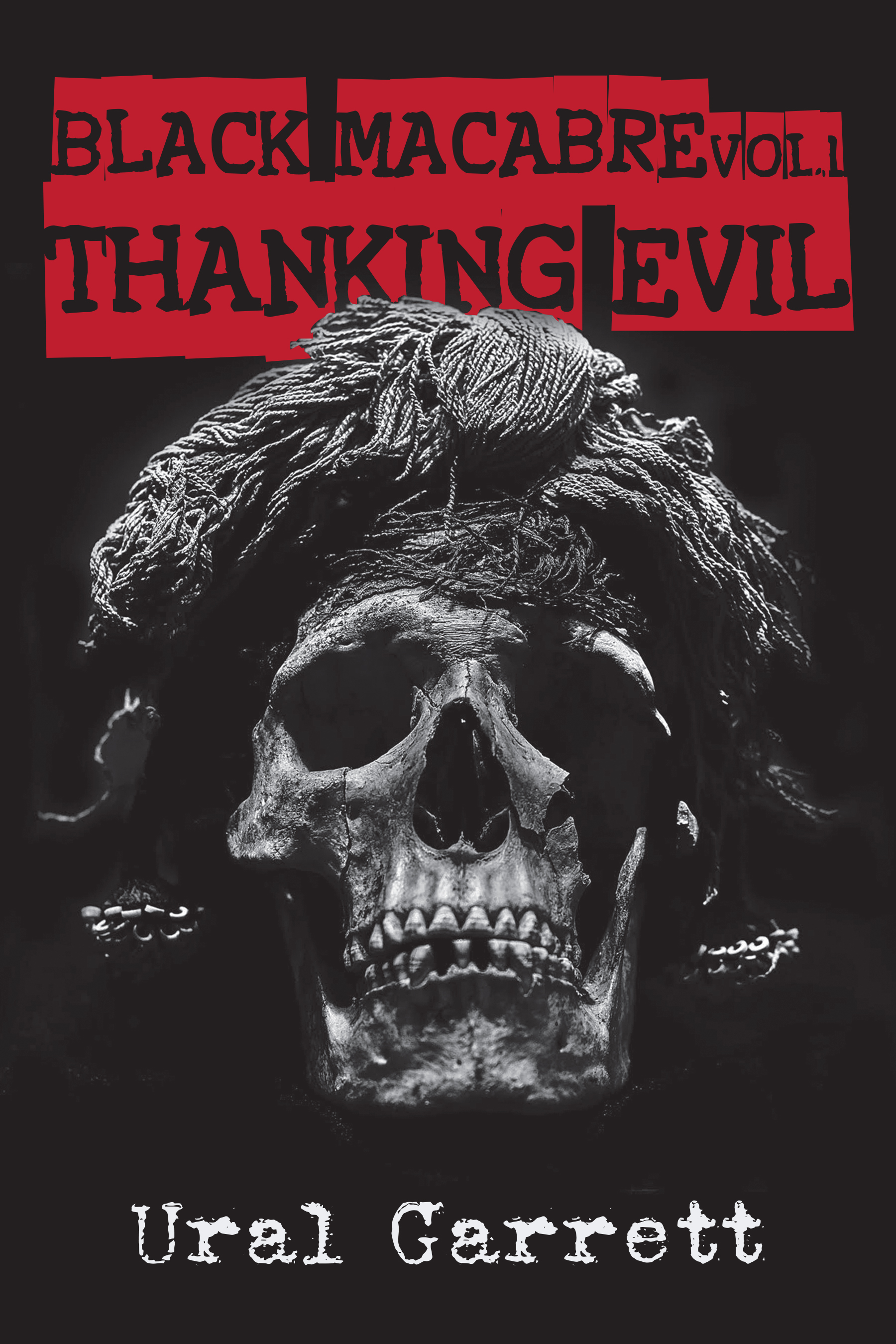 I've found a formula for avoiding these exaggerated fears of age; you take care of every day – let the calendar take care of the years.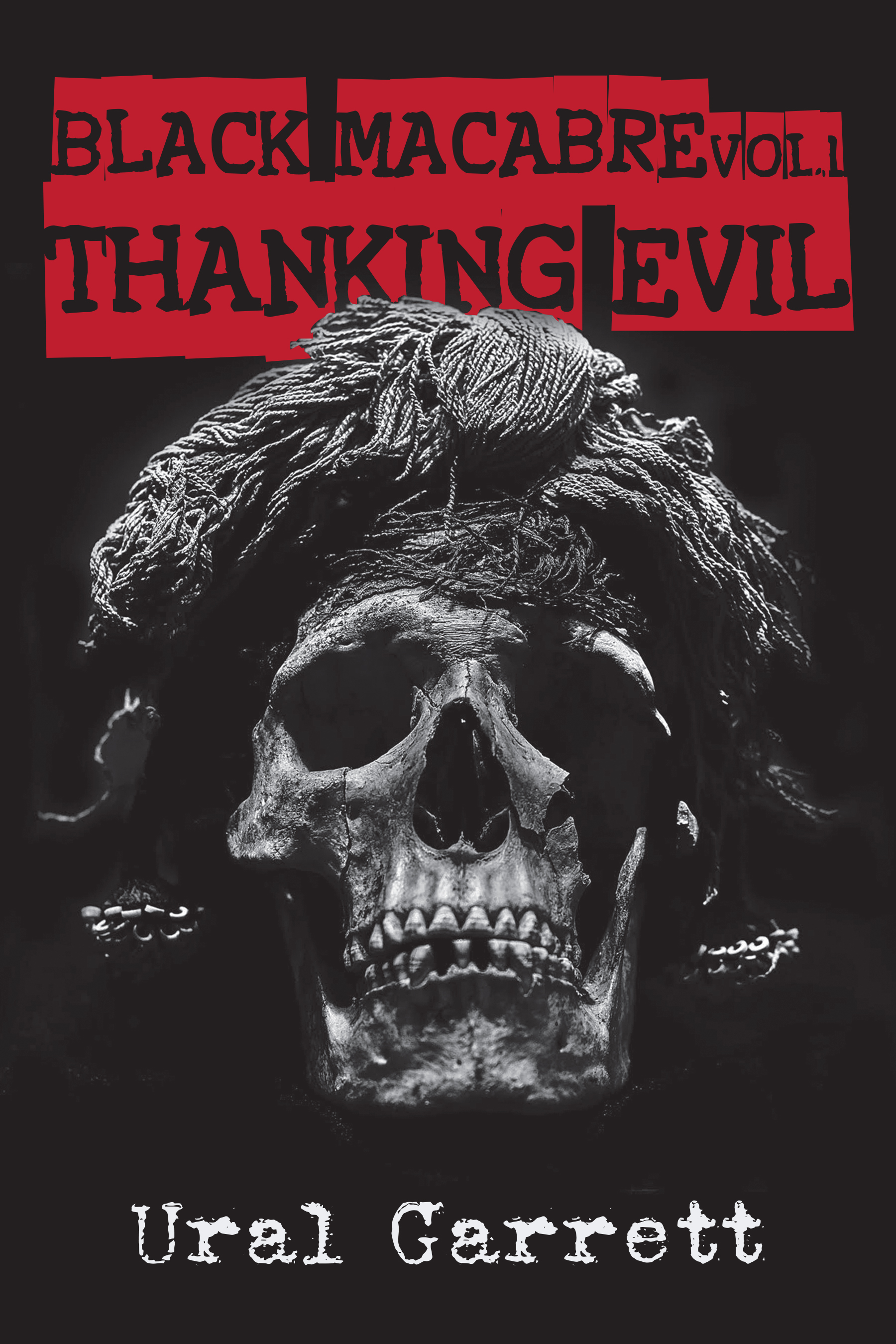 Coming soon through Over The Edge Books
Some notable fan pieces include a representation of the ultra-popular "If Young Metro don't trust you," producer tag in the style of Ricky's murders from John Singleton's classic film Boyz N The Hood and an oil painting featuring Gucci flip flops. Those who remember Sergio Garcia's Future tribute from Art Basel in Miami can get an up-close look at the original pieces, as well. Then there are small touches like doubled-up styrofoam cups adorning the bathroom door.