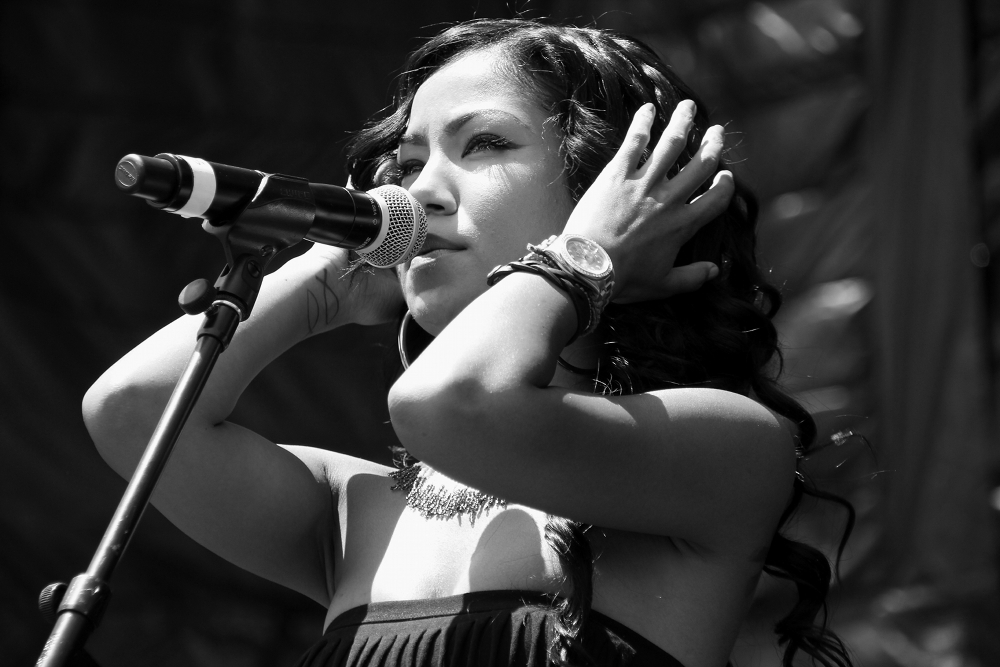 18 Dec

Amalgamation Magazine Winter Issue 2013: Jhené Aiko

"See, I got a lot to say and I ain't afraid to say it," declares Def Jam signee Jhené Aiko on the track "Sailing Not Selling," taken from her mixtape SailingSoul(s). Those statement lyrics have become an indispensable trademark for the former B2K associate turned R&B flower child.  Her 2011 breakout mixtape would eventually catch the ears of iconic producer and Def Jam Executive VP Dion "No I.D." Wilson, who signed Aiko to ARTium/Def Jam, an exclusive label venture between the producer andIsland Def Jam.

She is "The New R&B," says No I.D. in an interview he conducted with OnWax Magazine in early 2013. Aiko, who is from Los Angeles, has earned quite a large fan base. She's even found time to collaborate on Big Sean's Hall of Famesingle "Beware" (featuring Lil Wayne) and "From Time," a track included on Drake's Platinum-selling Nothing Was The Same. Now she's setting sail on an adventure to become music's premiere singer-songwriter starting with her recently released Sail Out EP, which debuted at No. 1 on the R&B/Hip-Hop charts.  

In this exclusive Amalgamation Magazine Q&A, Aiko discusses the Sail Out EP, her occasional usage of Jay-Z's lyrics, the first time she indulged in marijuana and her forthcoming full-length album.