16 Jul

Arif S. Kinchen – Gameinatrix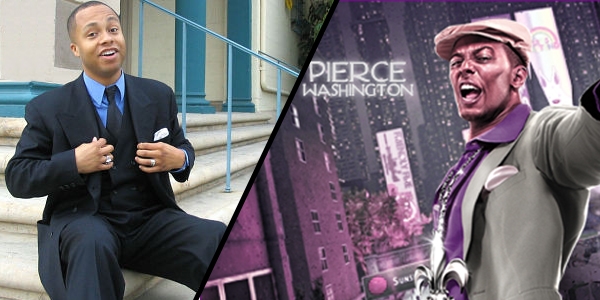 Arif S. Kinchen began his career as an actor more known for 90s TV and film including cult classics Trippen and Sparks. Now, he's turned himself into a godlike voice actor in the gaming industry thanks to his reoccurring role as Saints Row's Pierce Washington.
Gameinatrix: Do you feel that video games have made you more of a celebrity than acting in film or television?

Arif S. Kinchen: Indeed I do; 100 percent. I know one couldn't exist without the other for the route my career has taken and I have to admit that. Let's be frank, the video game fandom is my social media success, my Youtube success (aside from Sparks) and the reason I know I have something to add to this new frontier of multimedia entertainment. But one day soon, the playing field will balance. For example, I 'm hosting the second season of a interview/ entertainment show in Atlanta as we speak for The VIP Hideaway . I met the producer while I was filming Christmas in Compton. But he sold me to the other producers by showing my web exposure since E3 2013 in relation to Dead Rising 3 along with Saints Row IV and its promotion through GameShop.
Read the rest here.