25 Apr

French Montana spends his money on a pair of baby tigers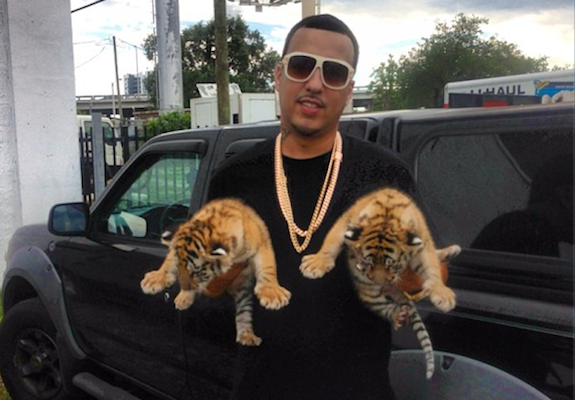 It's crazy how French Montana's career has skyrocketed past the hype built around him when I participated in a tourbus interview in Houston last year. After the release of the Drake, Lil Wayne and Rick Ross assisted "Pop That," the sky is the limit for the Bronx MC.
Now that he has one of the most anticipated debuts this year releasing next month with Excuse My French, it was only right for him to celebrate with the most frivolous purchase one will probably see this year.
This looks more like a publicity stunt considering what must be done in order to legally own one; let alone two. Lets start with a habitat, city and state permits and frequent visits from the USDA. Forget the fact that they could potentially kill him.