24 Aug

Passion Of The Weiss – "Black Macabre Vol.1: Thanking Evil" Review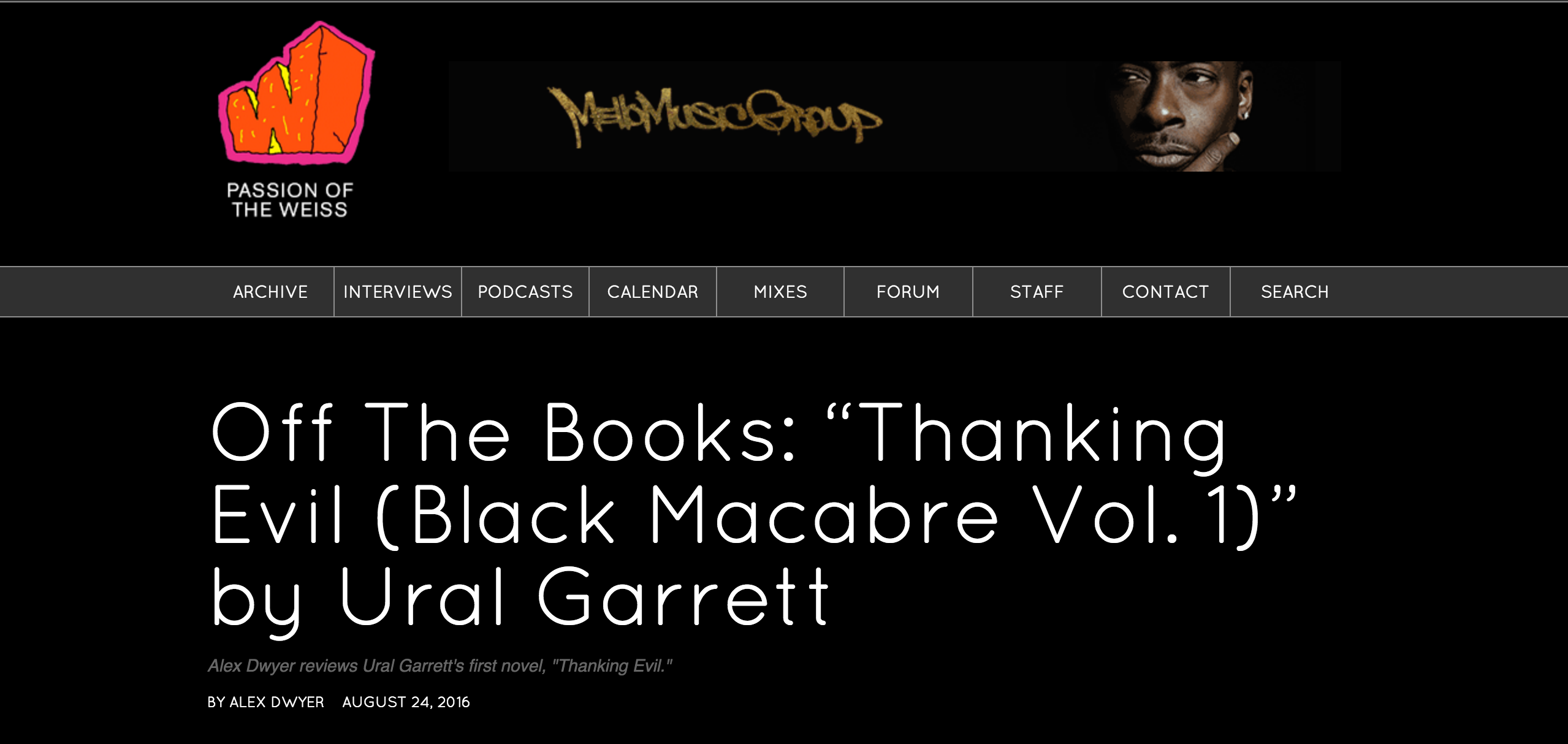 Through Patcher, Garrett invites us to explore what we would do to those we loath — whether momentarily on the bus or throughout a career's worth of despicable raps — if there were no consequences and we had the power to bend the universe. On these grounds, it's easy to see past what could be considered Garrett's rookie manuscript blunders and be absorbed by his tale that taps into the dark places in ourselves most of us would rather pretend didn't exist.

I applaud Garrett for allowing us to thank that little piece. Our evil endures. I can't wait to see what he's saved for Volume II.
Available Now
Amazon Link: Here
iTunes Link: Here
Paperback: Here