25 Apr

The evolution of Big K.R.I.T. through my eyes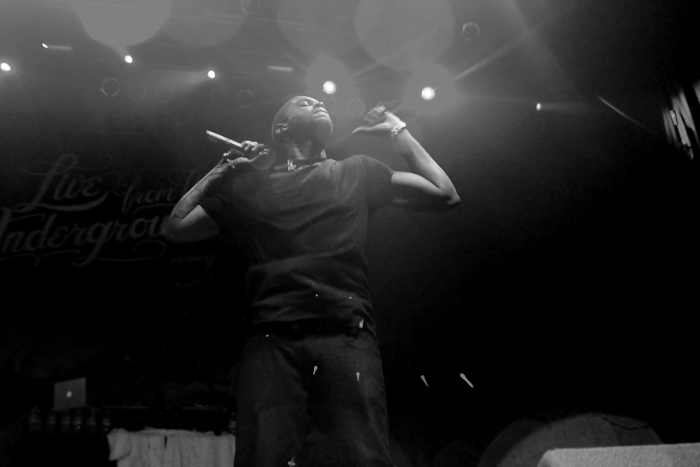 Big K.R.I.T. gave me a new found respect for Southern Hip-Hop's past, present and potential future after taking one listen to "They Got Us" on a friend's Macbook some years ago. Something tells me the Mississippi native's legacy in the game will be attribute obviously to two things ; production ability that's inspired by the classic southern Hip-Hop he grew up on and his incredibly transparent introspective rhymes. Put easily; quality music.
My first interview with K.R.I.T.(it was a phoner) would take off around a week after his signing to Def Jam due to the success of his breakthrough mixtape K.R.I.T. Wuz  Here. 
"When you come from a city that's not that big, things may move a bit slower as far as life lessons. You have a lot of wisdom and older people around you giving you these morals that being in a faster environment you don't get the opportunity to sit down and get taught. Being raised by my grandmother was definitely a big influence, she gave me an older knowledge that I try to incorporate into my music. Also being from where I'm from is Blues oriented; a lot of soul music. B.B. King, Muddy Waters, and stuff like that I try to incorporate that into my music. Mississippi has definitely influenced my music with me being country and loving it. I hope the world can embrace it."
And boy did the world embrace it. I can't even get off a plane without blasting "Just Touched Down."
The following year, K.R.I.T. would release an incredible follow-up to K.R.I.T. Wuz Here in the form of Return of 4EVA and the K.R.I.T. that talked to in person was still equally humble and hungry at South By Southwest. Not to mention earning the XXL Freshmen Cover.
"On Wax: How did it feel to get the XXL Freshmen cover?
Big K.R.I.T.: It was a blessing. At the end of the day, I feel like I didn't deserve it at all. I really appreciate the fact that they appreciate what I'm doing out here. My family was excited and I'm excited. I'm going to use it as a stepping stone to put out quality music."
He feels like he didn't deserve it ? It's quite interesting how someone so bold and expressive on record could seem so timid about his accomplishments.
Obviously, K.R.I.T. had the right attitude because the next year would have him release, 4Eva N A Day  his awesome debut Live From The Underground and accompanying tour as well.
This year even see's him continuing his string of quality mixtapes in King Remembered In Time.